Cache Chamber of Commerce Economic Impact Award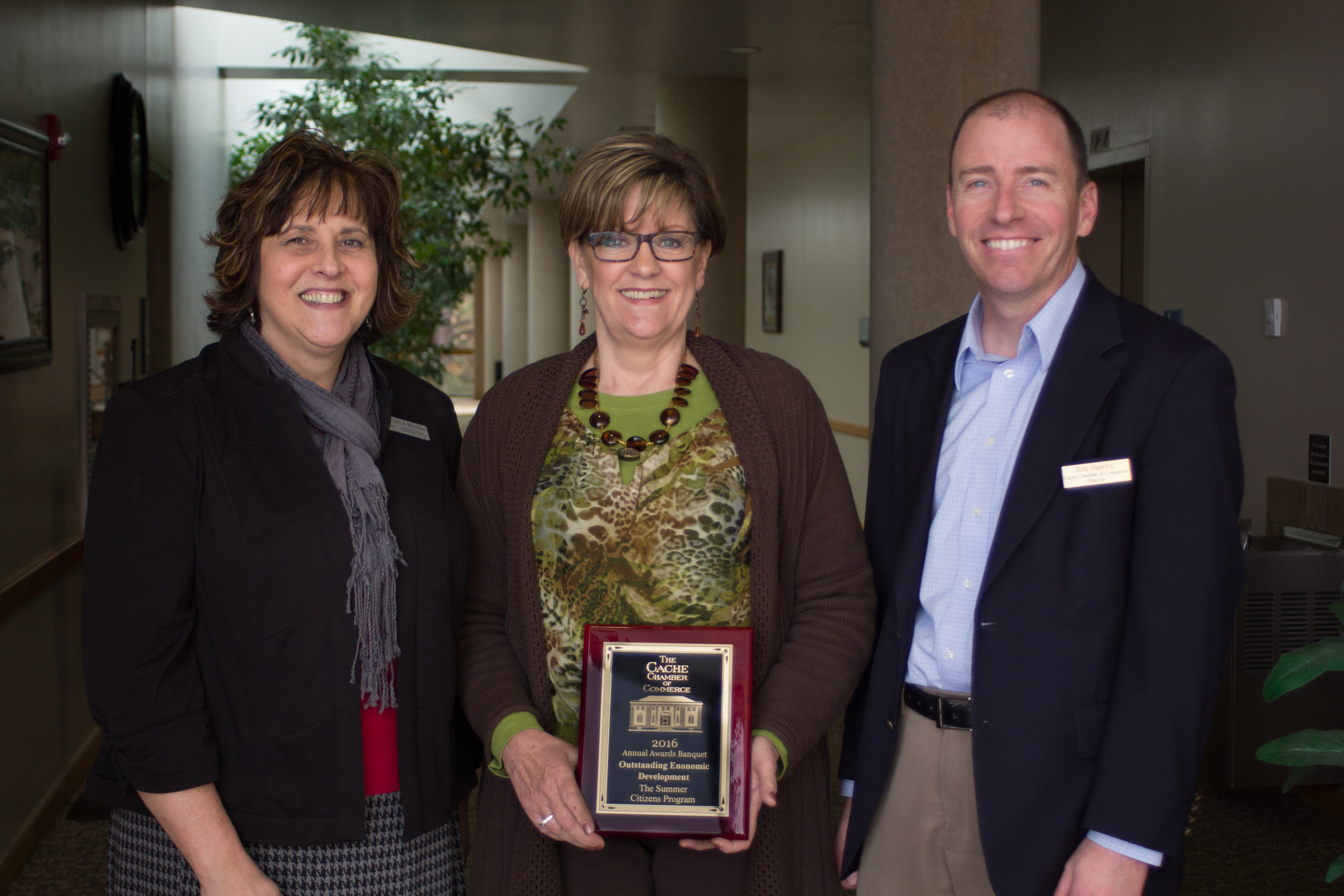 For nine weeks during the summer, the Summer Citizens Program draws people to USU from all over the sun belt – Texas, Arizona, California – for a chance to take in the sites of Northern Utah. While they're here, they have the option to take classes from USU professors and industry professionals on every subject from smartphone basics to water aerobics. The Summer Citizens will also branch out and eat at local restaurants, attend performances, engage in community events, participate in recreational activities, shop in our local stores, receive health care services, rent apartments, and learn and stay active through continuing education opportunities at Utah State University.
According to an economic impact study, Summer Citizens brings in $4 million in just three short months. There are an estimated 500 couples who come each year, contributing about $2,500 a month.
In 2016, the Cache Valley Chamber of Commerce awarded the Summer Citizens Program the Outstanding Economic Impact Award. "It's a great honor" to receive the award from the Chamber, said Leila Neilson, executive director of Summer Citizens. "We have really grown the program over the last six or seven years and I think that growth speaks to why the Chamber felt it was appropriate to give us that award."
The Chamber award comes as Summer Citizens, founded in 1976, celebrates its 40th anniversary.
"It's a huge accomplishment for any program," said Linda D'Addabbo, Summer Citizens coordinator. "That means it's valued, it's appreciated, it's viable."
The Summer Citizens program is about "lifelong learning," featuring courses on a wide variety of subjects.