Online Application Opens: Friday, March 18, 2022
Application Deadline: Friday, April 29, 2022 5:00 pm
Required Qualifications:
High school senior graduating spring 2022
Graduating from a Cache County or Logan City high school
Legal resident of Cache County
Legal citizen of the United States
Demonstrated academic achievement, extracurricular activities or volunteer projects
Accepted and/or admitted to Utah State University for Fall 2022
Required Information:
Planned academic major and academic/career goals
Special awards or honors received
High school involvement, community service, volunteer projects, work experience
Statement of financial need
Required Documents:
Current high school transcript – PDF format required
ACT or SAT score documentation – PDF format required
Minimum of two letters of recommendation – Microsoft Word or PDF document
Letter of acceptance/admittance to Utah State University – Microsoft Word or PDF document
---
For Questions Contact
Ashley Thomas
Summer Citizens Program Administrator
Utah State University, Event Services
435-797-2028
summercitizens@usu.edu
2019 SCHOLARSHIP RECIPIENTS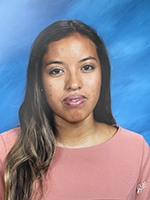 Ashley Perez
Ashley recently graduated from Ridgeline High School and is going to school to become a high school Spanish teacher so that she can connect with her students and help them be successful both in the classroom and outside of it. In addition to helping her future students, Ashley is going to school to set an example to her younger brothers and those around her as she becomes the first person to graduate with a college degree in her family. Throughout high school, Ashley has worked as a Teacher Aide at Ridgeline High School, a reading aide at one of the local elementary schools, and at McDonald's. In her spare time, she is heavily involved in her church youth group and helps plan and schedule lessons and activities for the children's ministry group. She truly cares about those around her and never ceases to show them. She is going to touch so many lives as she meets new people in her classes and on campus.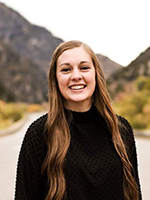 Kiley Duersch
Kiley recently graduated from Ridgeline High School and will be attending Utah State University in the fall. She plans to major in accounting. She is a good student and is passionate about gaining an education. During high school, she spent time as the girls' basketball manager and served on the Nibley City Youth Council for three years. Part of her responsibilities on the youth council allowed her to plan some of the big events in Nibley such as the Movie in the Park, Nibley's Heritage Days, and Halloween Boonanza. As the oldest in her family, she is a good example to both her siblings and others around her as she is driven and persistent in the face of opposition. She is a natural leader and is willing to work hard. Kiley is going to be successful in whatever she ends up doing in the future.
2018 SCHOLARSHIP RECIPIENTS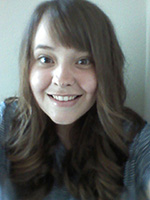 Amanda Mansell
Growing up, Amanda always wanted to be an English teacher. Throughout school, she excelled in English and became passionate about it. High school wasn't just great because she continued to learn about something she loved, that was just part of it. She loved being a part of various clubs such as Hope Squad, FCCLA (Family Career and Community Leaders of America), and even the Harry Potter club. She was involved in choir and orchestra, peer tutor, and peer court. However, she made English a priority because she was always craving more. She is pretty sure she took every English class offered at her school. She is grateful to the teachers and school counselor who helped her get where she is today. She hopes to make an impact on her students as her teachers have done for her. Even if some classes were hard, she was pushed, she grew, and she was taught to strive to make the world a better place.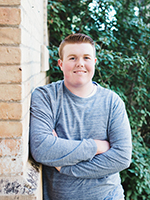 Dylan Olson
Dylan Olson recently graduated from Ridgeline High School and will attend Utah State this fall. He plans to major in accounting and has a love for business. He loves being outdoors and having fun. In high school, he was on the baseball team and also enjoyed playing basketball and any other sport with his friends in his free time. He loves camping and spending time with his friends in the outdoors.
Some of his goals for the future are to graduate college with a degree in accounting and start his own business. He would like to complete his master's degree in accounting and perhaps human resources. He would like to start a family after he graduates from college and become a father one day. He is excited to receive the Summer Citizens' Scholarship and appreciates everyone who contributed to the program.
2017 SCHOLARSHIP RECIPIENTS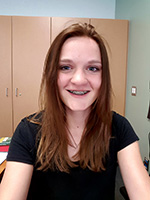 ASHLEE BUIST
A 2017 Summer Citizens scholarship award presented to Ashlee Buist during the 2017 End of Summer Closing Social Luncheon. Ashlee graduated in the first graduating class of Ridgeline High School in Millville, UT. Ashlee enrolled in upper level classes and was on the honor roll. Her accomplishments include varsity basketball for 3 years, serving as captain during her senior year. The first game she injured her knee resulting in surgery that sidelined her for the remainder of the season, but maintained her leadership role. Ashlee was involved in extra-curricular activities including FFA (Future Farmers of America) where she was team captain. She took first place in Utah for Veterinary Science and went on to compete in nationals. Ashlee also volunteered at the Cache Meadow Vet Clinic for 2 ½ years. Ashlee is enrolled in the 2017 fall semester at Utah State University and after completing her undergraduate studies hopes to go on to study Veterinary Medicine.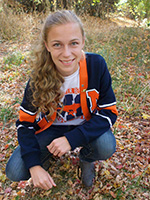 MICHELLE HARKER
Michelle Harker Michelle Harker was the recipient of the second 2017 Summer Citizens scholarship at an awards ceremony during the 2017 End of Summer Closing Social Luncheon. Michelle graduated from Mountain Crest High School in Hyrum Utah. She developed a keen interest in medical field and completed multiple science classes including medical anatomy, physiology, physics, and chemistry graduating with a cumulative GPA of 3.981. Staying healthy by exercising and eating nutritiously has always been important to Michelle. She was often running throughout her community in preparation for Mountain Crest High School cross-country and track meets. Michelle always tried to be a good example to her peers through her life style choices and actions. Michelle begins her freshman studies at Utah State University in the fall of 2017. She also announced during the scholarship award ceremony that she is hoping to serve a full time mission for the LDS Church.
2016 SCHOLARSHIP RECIPIENTS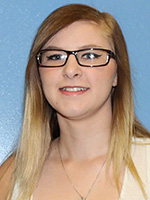 TERI MARIE STIVERS
A 2016 Summer Citizens scholarship was awarded to Teri Marie Stivers during the 2016 End of Summer Closing Social Luncheon. Teri graduated from Mountain Crest High school with a GPA of 3.852. Teri is an excellent student and is dedicated to her love of art. She demonstrated tremendous effort and growth and has a positive attitude, is ambitious, teachable and eager to learn. Teri's artwork was accepted into the Utah State High School Art show in the Springville museum of Art. This is an achievement and honor that very few students obtain. Teri will be the first generation in her family to go to college and she is very excited and grateful for the assistance of the Summer Citizens Endowment Scholarship to aid her in achieving her goal of an art degree.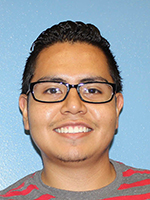 ALEX RUIZ MENDOZA
A 2016 Summer Citizens Scholarship was also awarded to Alexis Ruiz Mendoza during the 2016 End of Summer Closing Social Luncheon. Alexis graduated from Logan High School with a GPA of 3.738. Alexis was a valued member of the Logan High broadcast team which highlighted the daily live newscast of events for Logan High. He participated in all aspects of the production from an anchor, camera operator, teleprompter, to filming and editing news stories. Alexis is a conscientious, hard worker who overcame obstacles to have academic success. He is proud to be Latino that is bilingual. His dream is to become a pilot and excited that with the assistance from the Summer Citizens Endowment Scholarship his dream can become a reality. Alexis is also the first in his family to attend college. Alexis works hard towards his education by having self-discipline, motivation, and overcomes difficult trials that come his way. He is the most grateful for the generous donations which make this scholarship opportunity possible.